Modern Welding provides storage solutions for Liquefied Petroleum Gases, Propane, Butane, Pentane, Aqueous Ammonia, Anhydrous Ammonia, and other gaseous products.
Accumulators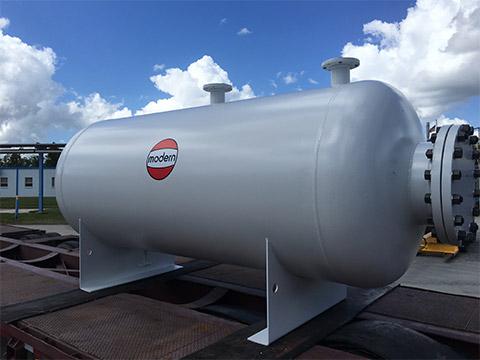 Autoclaves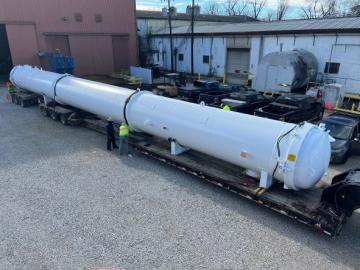 Deaerators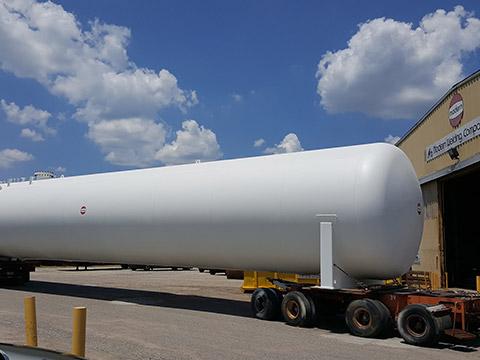 Flash Tanks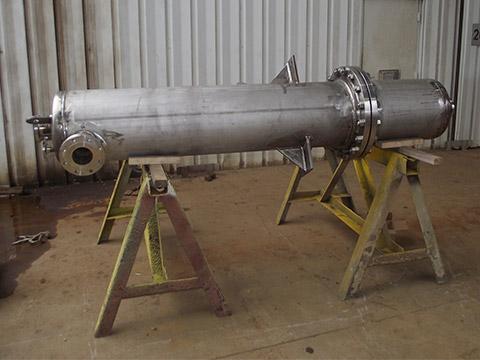 Reactors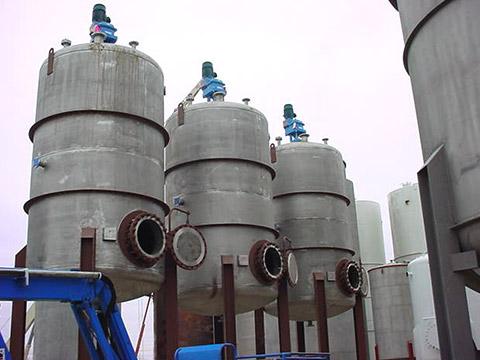 Absorber/Filter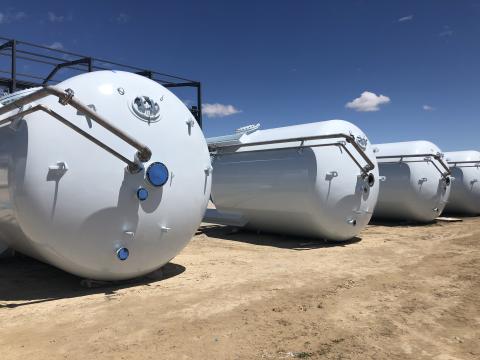 Ammonia Tank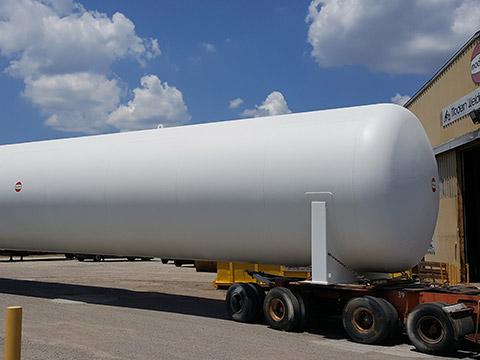 Blowdown Drums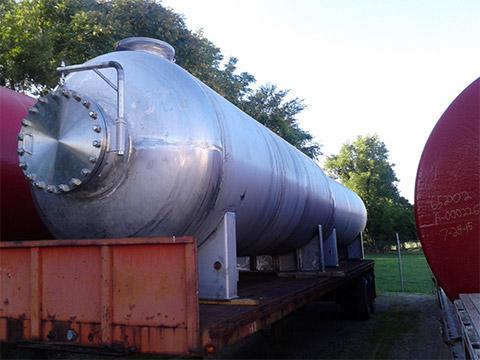 Columns / Towers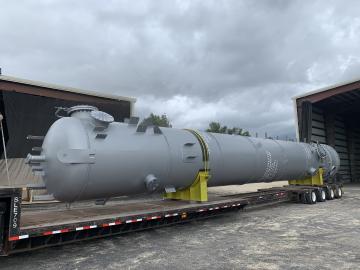 Chlorine Contact Tanks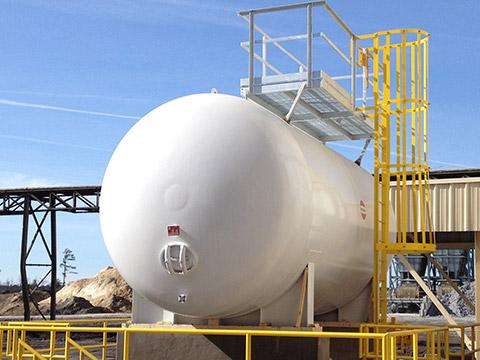 Hydro-Pneumatic Vessels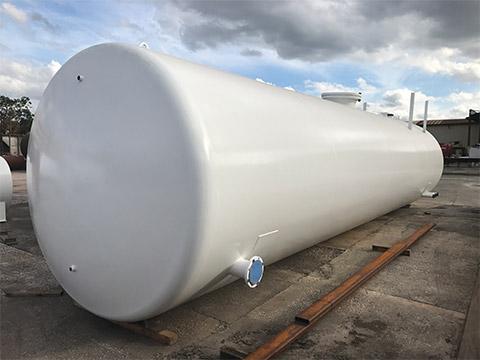 Thermal Oxidizers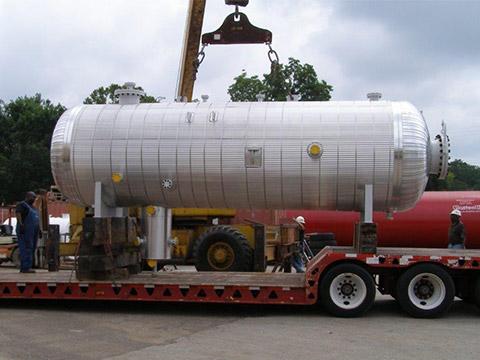 Certifications
Modern Welding Company provides ASME code vessels through our approved ASME Code, 'U' stamp subsidiaries. This certifies Modern Welding Company to fabricate Section VIII Division 1 pressure vessels. In addition to these, Modern Welding Company has "R" stamp certification to perform repairs and alterations to boilers and pressure vessels as issued the National Board of Boiler and Pressure Vessel Inspectors.
Technical Service
Modern's staff has in-house ASME code verification software, Compress by Codeware, which gives you the best fabricated pressure vessel for your investment. Drawings are developed using AUTOCAD by Autodesk, computer aided drafting, for accuracy and clarity.
Welding Procedures and Material of Constructions Modern has a library of up to date, certified, welding procedures developed for welding many different kinds of ferrous and nonferrous metals. These procedures consist of SMAW, GMAW, GMAW-S, FCAW-G, FCAW-S, SAW & GTAW welding processes.
Testing and Examinations
All nondestructive examination is supervised by our in house Level III technician and AWS Certified Welding Inspector. Examinations Include:
Visual Examination
Magnetic Particle Examination
Radiographic Examinatiotn
Penetrant Examination
Ultrasonic examination
Leak Testing
Additional destructive testing is performed by Quality Control personnel. 
Training
Modern's in-depth welder training program is conducted by an AWS Certified Welding Educator. This assures skilled craftsmen who are educated and familiar with the latest welding technologies. Training is also extended to our Quality Control Inspectors with certification performed in accordance with ASNT, American Society for Nondestructive Testing.
Product Brochure
Download our brochure to learn more about the features of this product and applications.
Download Brochure
Other
Markets

this Product Serves
Locations

where this Product is Manufactured
Built for engineering firm refinery project.

Modern Locations: Modern Welding Company of Owensboro, Inc.

More About This Project