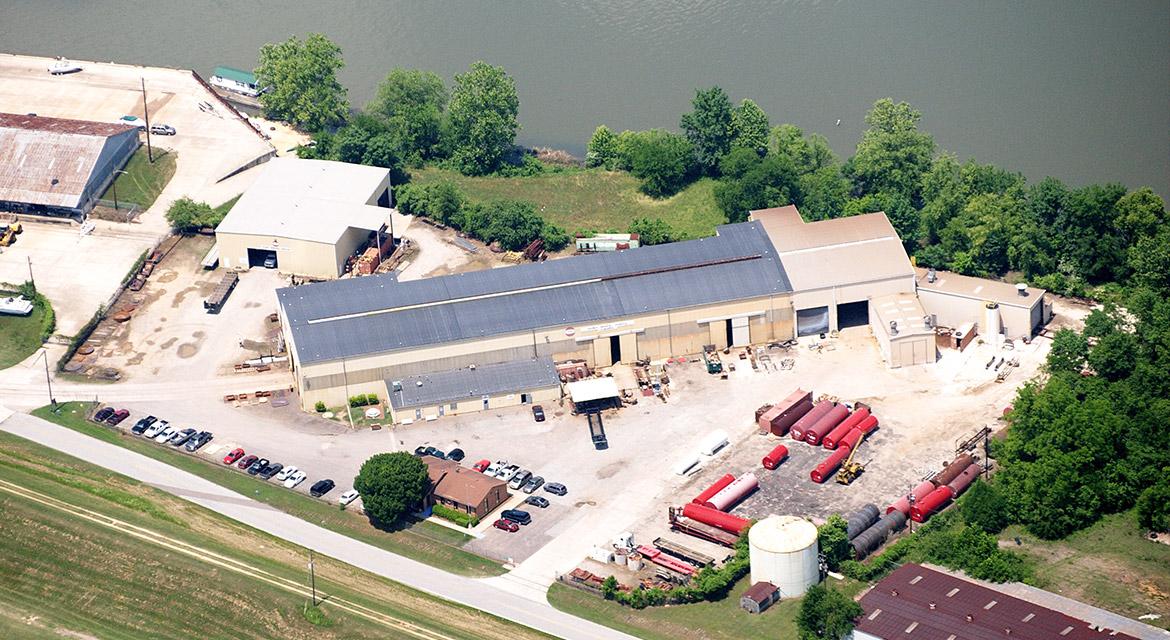 Administrative Personnel
Murray Hiller: Subsidiary Manager
Jimmy Culpepper: Tank Department Manager
Robert Brown: Special Fabrications Manager
Tim Wells: Steel Warehouse Manager
Principle Products and Construction Standards
Manufacturers of underground, aboveground, ASME pressure vessels and many other steel fabricated products serving the petroleum, chemical, agricultural, and other US industries across the nation.
Atmospheric storage tank construction standards include: Underwriter's Laboratories UL-58, UL-1746 and UL-142. Oil water separators are built to Underwriters Laboratories construction standard, UL-2215. Fire rated aboveground storage tanks are built to Underwriter's Laboratories, UL-2085 and Southwest Research Institute fire testing criteria. Modern's fuel dispensing systems utilize Underwriter's Laboratories, construction standards.
Pressure vessels can be built to ASME, Section VIII Division 1, "U" stamped certification. Modern also has "R" stamp certification to perform repairs and alterations to boilers and pressure vessels as issued the National Board of Boiler and Pressure Vessel Inspectors.
Product names include:
Glasteel™,Glasteel II™, STIP3™, ACT-100, ACT-100-U, underground storage tanks.
Modern's aboveground "IOC", Integrated Overflow Compartment tanks provide specialized overfill protection.
STI's, F-921® are double wall aboveground storage tanks.
SuperVault™ Fireguard™ and Flameshield, are aboveground fire rated storage tanks.
Kleerwater™ is Modern's underground and aboveground gravity displacement oil water separator line.
Modern's AST-10, AST-20 and AST-40 are our complete aboveground fuel dispensing systems designed to meet a variety of fuel handling requirements.
Pourster™, Modern's Circular Refuse Containers, for public and municipal waste management handling and control.
Other recognized tank construction standards include in Modern's product line is the American Petroleum Institute's, API-620, API-650-J and API-650. Tanks can also be built to the American Water Works, AWWA, M-42 and D100 standards.
Storage tanks and vessels can be prepared with special linings or coatings as specified. These special coatings can be for jet fuel or potable water. Other special linings can be rubber or baked phenolic linings for special chemical handling applications.
Other steel fabricated products include: Flotation pontoons for dredging operations, large diameter welded pipe, duct work, bins, hoppers, hydro-pneumatic tanks, potable water tanks and underground mining support arches.
Steel Service Center supplying carbon steel structural shapes for all construction needs is available. Stock includes flat bar, angle, beams, grating, pipe, sheet steel and plates. Custom shearing, braking, burning and sawing is available. Steel plates, sheets, angles and flats can also be rolled and formed to your specifications.
Download Plant Capabilities
Request for Quotes
All Locations