Ninety years in business, still strong and growing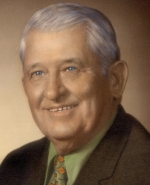 In 2022 Modern Welding Company celebrated its 90th birthday. This is an exceptional accomplishment in today's ever changing economy.
Modern Welding Company, a family owned business, was founded in June 1932 by Mr. John G. Barnard. "Mr. Pete", as everyone called him, attributed the success of the company to its many customers, suppliers and most of all to its loyal employees. It was Mr. Pete's heartfelt belief that his employees were the company's most essential asset, collectively they made up the "Modern Family" that shared in both difficult and profitable times of the company.

Today, Modern Welding Company has 9 steel tank and vessel fabrication subsidiaries located throughout the United States, two facilities that fabricate structural steel and special custom fabrication products and 5 welding supply stores located in Kentucky and Indiana. The company is an industry leader by being the country's largest supplier of Underwriters Laboratories listed, underground and aboveground steel storage tanks for flammable and combustible liquids. Chemical storage tanks, ASME pressure vessels and structural steel fabrication are additional products manufactured by the company.
Made with pride in America

Professional pride isn't just an idea at Modern Welding—it's a tradition. Since 1932, our team of fabrication professionals has provided fast, quality service, maintained the highest standards of design and fabrication, and employed the finest craftsmen in the industry to serve our customers.

In fact, our hands-on approach to service and industry expertise has elevated Modern Welding into a leadership position in both the U.S. and global markets. Modern is a national corporation. Our products are shipped to all corners of the world. With 11 subsidiaries, each linked by a state-of-the-art information network, Modern Welding can provide fast, efficient service no matter where our customers are located throughout the world. In the United States each subsidiary services its own geographic area on a regional basis for faster delivery, less transportation costs and a more personal customer relationship.
Download more information about Modern Welding Company.